March newsletter

We hope you enjoy our March newsletter!

This month we highlight some answers to many of the common questions about pet care. If you have any questions, please don't hesitate to give our friendly staff a call.

Welcome to Hazel!

Dr Jim and Dr Renae have joyfully welcomed a new family member recently, Hazel the chocolate Labrador.

She is settling in beautifully, has a lovely nature and is great company for their other dog Alice.

We are all wishing Hazel a warm welcome to the Mira Mar Vets family!
February Puppy Preschool

CONGRATULATIONS to our latest puppy preschool graduates!

Reuben, Mocka, Nelly, Loki and Bess all had a fabulous time playing with their new friends and learning some good manners.

If you would like to book your new puppy in for some socialisation and fun, please call the clinic to find out more.

Call now!
"How do I know which vaccination is best for my pet?"

That's easy! We will discuss with you the appropriate vaccination protocol for your pet.

Regularly vaccinating your pet is important to protect them against various potentially fatal or debilitating infectious diseases.

We will advise the type of vaccination which will be best for your pet, taking into account a discussion about the pet's age and lifestyle - such as whether they are mainly indoors or outdoors, and any risk factors that they might be exposed to.

Our vets follow the current world guidelines on vaccine types and frequency of use to ensure your pet is best protected from disease. If your pet has any health problems of concern, or a history of autoimmune disease, we may recommend titre testing to check their level of immunity.

Similar to when us humans get our vaccinations, there is sometimes some mild pain or discomfort at the site of the vaccination injection, however pets have a lot looser skin than people, and the vaccination injections are given subcutaneously (under the skin) to pets instead of into the muscle like with us humans. Some pet vaccinations, such as for canine cough, can also be given orally or sprayed into the nose.

We will be able to explain any common things to be aware of after your pet has had their vaccination, and what to do if you have any concerns. Your pet's health and wellbeing are of paramount importance to us.

If you have any further queries about vaccinations for your pet, get in touch with our team today!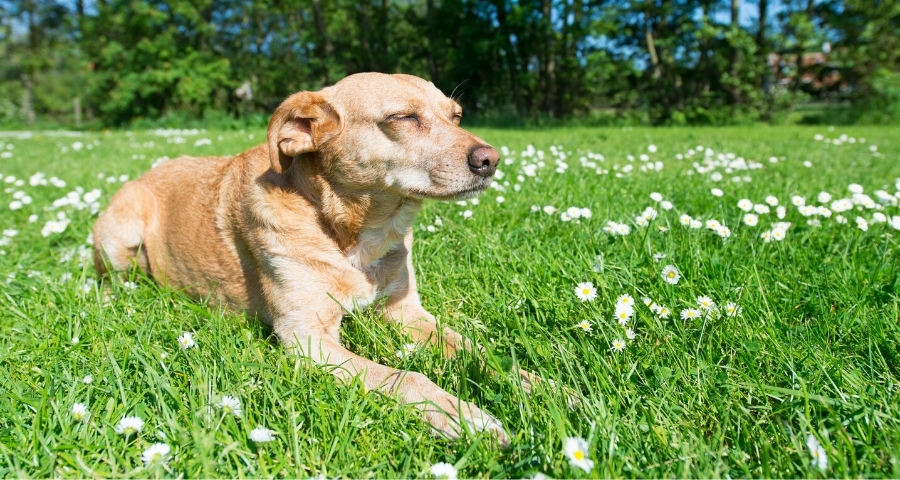 "Is a general anaesthetic safe for my older pet?"

Worry not! Older pets commonly have anaesthetics and we will advise the options for your pet.

If you have an older animal who might require a surgical and dental procedure, you may be concerned about them undergoing a general anaesthetic. However, our veterinarians will be able to provide the best advice specific to your pets needs, and explain how we can manage any potential risks associated with old age.

As part of our discussion with you, we will examine your pet and may touch on some of the following areas:

Cardiovascular health


During the physical examination of your pet, we'll assess your pet's cardiovascular health, and can discuss any pre-existing health issues or current medications with you.




Blood tests


In order to check for any underlying health issues in older pets, a pre-anaesthetic blood test will often be recommended. This allows us to be aware of any health conditions and to implement the best treatment to minimise any associated risks.




Medications


We carefully select anaesthetic drug combinations to minimise the risk for older pets.




Intravenous fluids


If your older pet is having a general anaesthetic, our vets often recommend the use of intravenous fluids during the procedure to support their blood pressure and help to flush the anaesthetic drugs out of their system as quickly as possible.




Managing anxiety


If your pet is known to be anxious, we will discuss whether any medications are recommended prior to the general anaesthetic. Your pet will always be carefully monitored while they are in our veterinary hospital.

With these safety precautions, we can maintain your pet's health and comfort whilst they undergo any surgical or dental procedures. We will advise you about the optimal treatment options available for your pet to help keep them happy and healthy.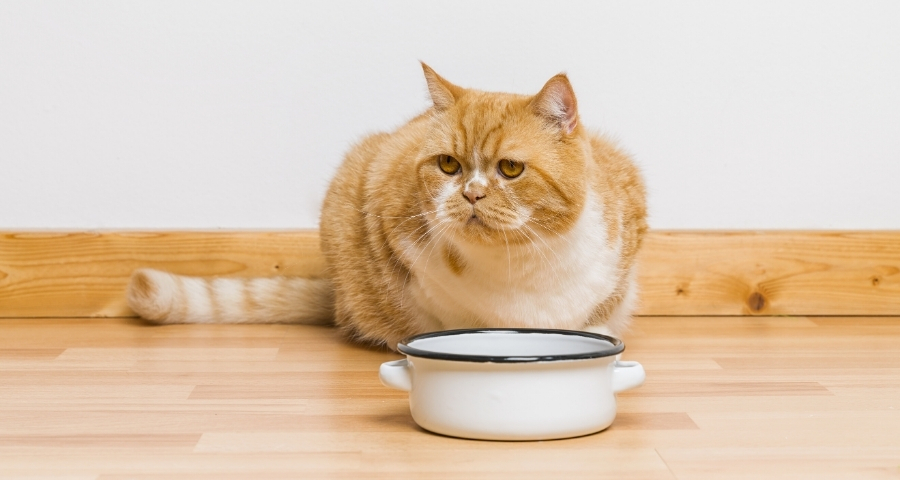 "Should my pet be fed a natural diet?"

There are some risks associated with raw diets, so it's very important to check with us first.

The best way to determine if any diet is right for your pet is to book a consultation with our veterinary team. We will be able to recommend a balanced diet that meets the unique needs of your pet.

You may have heard of the natural BARF (Biologically Appropriate Raw Food, or Bones and Raw Food) pet diet, which has been a hot topic lately. Some people may like the idea of feeding a "natural" diet to their pet, and a BARF diet can allow the tailoring of diet ingredients for pets with dietary intolerances or allergies. There is some published evidence of some animals, finding these diets more digestible, leading to smaller stools, less faecal odour and improved gastrointestinal health.

However, using a BARF diet is not without risk. There are multiple veterinary studies that have shown the majority of published commercial or home-cooked BARF recipes do not provide a long-term complete and balanced nutrition for pets.

The research has highlighted that many of the diets tested were deficient in at least one vitamin or mineral (and sometimes several), e.g. imbalanced/low calcium and phosphorous, which can cause bone growth abnormalities.

Multiple veterinary studies have also demonstrated an increased risk of harmful bacterial contamination in raw meat and commercial BARF diets (e.g. salmonella, E. coli). Raw organ meats can also carry a risk of parasitic-related diseases like toxoplasmosis or hydatid tapeworm contamination.

A proper varied BARF diet is bulky to store and is time-consuming to prepare.
If you do choose to feed your pet a BARF diet, it's recommended to consult a board-certified veterinary nutritionist first to ensure the diet is complete and balanced for your pets needs.

So if you want to keep your pet healthy, it's important to feed a diet that suits their needs, and our vets will be able to provide further advice about feeding your pet.

Speak with our friendly team for further advice about feeding your pet!
"Are flea and tick prevention products important for pets?"

Yes! Flea and tick prevention products help keep your pet healthy by protecting them from parasites.

With so many combination flea and tick prevention products now available, we frequently field questions from pet owners about what are the best products to use for your pet.

Flea and tick prevention is vital
Paralysis ticks can be active on the east coast of Australia all year round. Affected animals can suffer paralysis and breathing difficulties, requiring intensive emergency care. This condition can even be fatal for pets.

Other species of tick such as the brown dog tick and bush ticks, are mostly found in bushland areas near to waterways or the coast, and can cause local skin irritation and also transmit diseases. In northern areas of Australia, ticks can transmit dangerous diseases, such as ehrlichiosis in dogs.

Fleas are present all over Australia, and can cause severe skin irritation and infection in flea-allergic pets - in fact, fleas are one of the most common causes of skin disease in pets. Fleas can also transmit human diseases, such as cat flea typhus.

So a regular program of parasite prevention is recommended for all dogs and cats who go outdoors. In areas where tick-borne diseases are known to occur, it is recommended to use dual prevention with a tick repellent product plus an oral flea/tick prevention product, to best protect your pet.

Product safety
Veterinary studies of flea and tick prevention products have shown these drugs to be safe and effective for pets. If you have any queries or concerns about using flea or tick prevention products for your pet, you can discuss this with our friendly veterinary team.

Please ask our veterinary team for the best flea and tick protection options for your pet.
Animal News In Brief

Image source: The Connexion

Q: Do pet owners need to complete a certificate before owning a pet?

A: In most of the world, you don't - but France has recently changed that. In effect of the country's new animal mistreatment bill passing through parliament, pet-owners-to-be must demonstrate their recognition of the responsibilities of pet ownership by completing a "certificate of understanding". Not only will the certificate be tailored to the specific needs of the type and breed of pet, it will also require any person selling on their pet to have the new owners sign the certificate. This new law aims to accomplish greater awareness of responsible pet ownership and stop the "impulsive buy[ing]" of pets, says France's Minister for Agriculture. President of the animal welfare association, Muriel Arnal, stresses that all pet owners "need to be aware of the time, space, constraints and other responsibilities of taking care of a pet" and to "ensure that this realisation happens before or at the moment of purchase, and not at the moment of abandonment."

Read more about France's new law on pet ownership here.

-----

Q: Does your disposable face mask disappear when you bin it?

A: Unfortunately, when face masks disappear out-of-sight and out-of-mind for us, our wildlife have been falling victim to the easy entanglements of the PPE. The RSPCA has in fact now issued a "snip the straps" warning to prevent any further animals suffering from the abandoned disposable masks. Brisbane's RSPCA senior rescue unit officer, Jo Jordaan, was called to respond to an Ibis caught in the ear hoops of a face mask. Miss Jordaan emphasised that "one [animal caught] is too many, but we've been getting increasing calls as of late", to water birds as well. There are two easy steps to help our wildlife here: when you're finished with your mask, snip its straps and contact your local vet or wildlife hospital if you do see an animal caught up in a mask - and if you can, try to catch the animal and take it in for treatment.

Read more about the effect face masks are having on wildlife here.

-----

Pet care hack: Dirt or deception? Comb for clues.

If your pet has ever had fleas, you'll know how difficult it can be to get those feisty foes off your furry friend and out of your house. Unfortunately sometimes, it can be hard to detect if your pet even has a flea problem in the first place! So here's a handy hack for recognising flea infestation on your pet.

Pet care hack of the month: Comb through your pet's fur with a fine-toothed comb, focusing on their head, neck, belly and lower back/tail-base area. Then tap the comb contents onto a paper towel. If there are any black specks left on the towel, try dripping a bit of water onto them. If a dark, reddish-brown stain leaks from these specks with rehydration, it suggests the specks are actually flea dirt, a.k.a. flea feces (or fleaces)! This sign (or finding actual live fleas or red, itchy skin lesions on your pet), suggests there's a potential flea problem.

If you're having trouble with flea irritation on your pet, give our team a call to discuss further options and routine preventatives.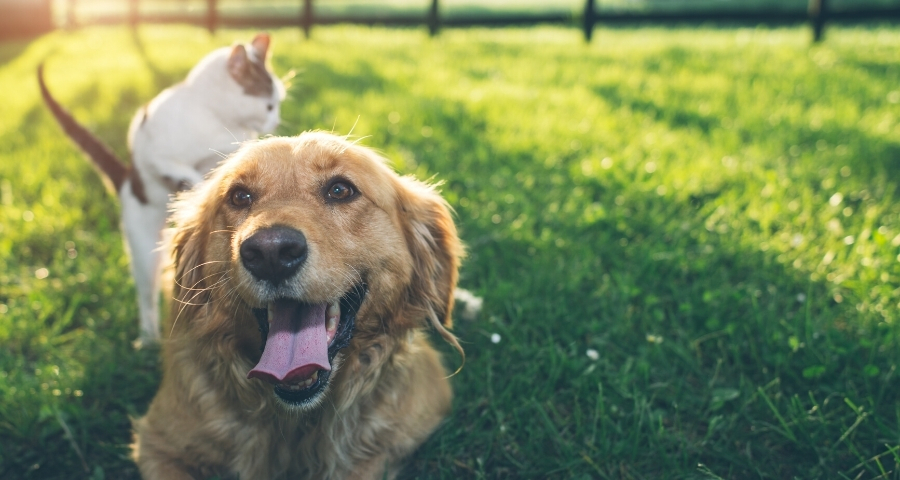 "Healthy pets don't need to go to the vet, do they?"

Yes. Healthy pets DO benefit from a regular vet check!

We don't want you to wait until your pet is unwell to book an appointment – we love to see them on a regular basis! This isn't just because we love seeing your pet (we really do!) but because routine check-ups help us ensure that they stay in tip-top health.

If we see your pet regularly, we collect a detailed history about their activities and perform a full physical examination. This way, we can detect any developing issues in your pet early, giving us the opportunity to start any necessary diagnostics and treatment plans for the best result. A regular check up also gives us the opportunity to ensure that your pet is up-to-date with their preventative health care routines, such as parasite control and vaccinations.

Some examples of the benefits of a regular vet check-up for your pet include allowing us to check for:

Dental disease

Early dental disease is reversible with dental cleaning.

More advanced disease causes pain and infection – extractions of the diseased teeth will make your pet feel a lot better.

Frequently, we detect abnormal teeth or jaw positions in puppies, and can recommend various treatments to resolve the issue.

Heart murmurs

Older pets or some particular breeds are more likely to develop heart problems. Often, we can detect heart murmurs or abnormal rhythms before symptoms start, allowing us to begin therapy before any major issues occur.

Lumps

Whilst some lumps may be easily noticeable, sometimes they're only detected upon veterinary exam. When we find them, we can discuss options for diagnosis and treatment.

Arthritis

The signs of your pet developing early arthritis can be subtle, but examining your pet's joint movement and muscle condition will tell us if they're starting to feel a bit stiff and sore! There's lots of supportive medications and supplements to help.

Come and see our friendly team before there's a problem, so we help keep your pet happy and healthy!
This email contains comments of a general nature only and is not intended to be a substitute for professional veterinary advice. It should not be relied on as the basis for whether you do or don't do anything.

All content © Pet Pack 2020
[Footer]